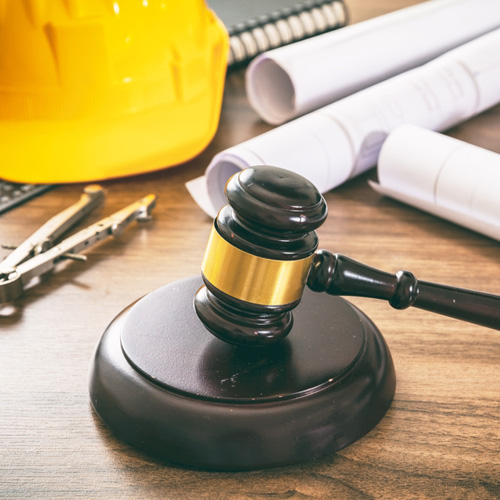 Construction Defect Lawyer San Diego
_
During a home remodel, it's not uncommon to encounter unexpected challenges before, during and/or after construction. Inherent in all such projects is the risk of construction defects. Fortunately, a skilled construction defect attorney in San Diego, such as the attorneys at Stryker Slev Law Group, can assist in several ways, such as drafting a contract that safeguards your interests in case of any mishap. Additionally, if a dispute arises, they can advocate on your behalf in court. With their expertise and support, you can have peace of mind as you embark on your construction venture.
What Are Construction Defects?
_
There are two main kinds of defects in construction law: design defects and construction defects. Design defects are when the designs for a construction project are flawed in such a way that they cause problems. Construction defects occur when the contractor(s) make an error or use incorrect materials during the construction phase of the project, causing issues.
Design defects typically occur when the design specifications for a component or layout of a project have an error or omission. For example, if you're adding a recording studio in your basement but the electrical design has insufficient capacity for that area, that would be a design defect. In that case, the electrical design would have to be modified to accommodate the correct output capacity needed for your recording studio.
As a property owner, you can be hurt by design defects because they can result in a change order, result in delays, create future problems, or lead to an injury.  If the design defect is caught prior to beginning work, a change order for the contractors could come at your expense as the owner.  With a construction defect lawyer San Diego by your side, you can cover those costs by making a claim against the company that provided the faulty design.
Design defects can prove to be a significant obstacle for property owners, as they have the potential to cause a variety of issues such as change orders, delays, future complications, and even injuries. If the design defect is identified before work commences, it could result in a change order that falls on the property owner to pay. With the assistance of a proficient construction defect attorney, you can mitigate and often recover such costs by making a claim against the company or companies responsible for the flawed design.
Discovering a design defect after construction work has commenced can lead to extensive modifications to the building, resulting in additional expenses for labor, equipment, and materials. Furthermore, this can lead to delays, which may exacerbate any ongoing disputes with contractors. Fortunately, a seasoned construction defect lawyer in San Diego can assist you in negotiating comprehensive contracts that can minimize the likelihood of such disputes as well as help you obtain compensation for such defects.
A design defect that goes unnoticed until after the completion of a construction project can result in serious and potentially dangerous consequences. For instance, a structural support that was not adequately reinforced due to a flaw in the blueprint could cause a ceiling to collapse, resulting in property damage and potential injuries. In addition to the costs of repairing the damage, property owners may also face legal liability for any injuries sustained. Thankfully, a proficient construction defect lawyer in San Diego can assist you in recovering the damages incurred due to a design defect. With their legal expertise, you can seek the compensation you deserve and safeguard yourself against any legal liability.
A construction defect is distinct from a design defect, as it results from issues in the construction process rather than inherent flaws in the blueprint. For instance, if a plumbing company was hired to install pipes for a new master suite, and a pipe had been welded incorrectly resulting in leaks or bursts, this would constitute a construction defect because the issue stems from the installation rather than the pipe itself.
Construction defects may also arise from a failure to follow building codes. Perhaps everything functions soundly when your contractor finishes the project, but a home inspector later identifies various code violations. In such cases, homeowners may file a lawsuit against contractor, or contractors, to recoup damages arising from such defects.
Unlike design defects, construction defects can only be detected during or after construction. However, these defects, like design defects, can lead to severe injuries, underscoring the importance of prompt identification and resolution. A construction defect lawyer in San Diego can assist you in navigating the legal process, helping you obtain the compensation you deserve for any damages caused by faulty construction.
We obtain compensation for our clients for defects and damages to their homes.
Custom Homes – Large or small, designed to your specifications, where the plans were not followed by the contractor, and the work was deficient.
Spec homes – Generally built one or two at a time, and sold to buyers
Remodels – Large or small, if the plans and specifications were not followed, an/or if no permits were obtained, can cause expensive problems later
Flips – An older home is purchased and repaired, cutting corners and often hiding problems;
Apartment Buildings – New construction of it problems occur after a major remodel
Commercial Buildings – Office buildings, doctor's offices, restaurants, whether new construction or a major remodel that has caused significant problems
To avoid disputes over who is liable for costs incurred by design and construction defects, it's important to have a construction defect lawyer San Diego help you negotiate your construction project contract.  You want to make sure your interests are protected and you're not mistakenly considered liable for any issues that occur.  The best way to craft a sound construction contract is by using an experienced construction attorney.
If problems occur, you'll want a construction defect lawyer San Diego by your side, fighting for you in court.  Whether you're filing a claim, fighting a dispute, or arguing your case, our team at Stryker Slev Law Group has years of experience with construction law.  We will advise you on the best path forward for your specific situation and help you get the compensation that you deserve.  Contact us to schedule a consultation today!