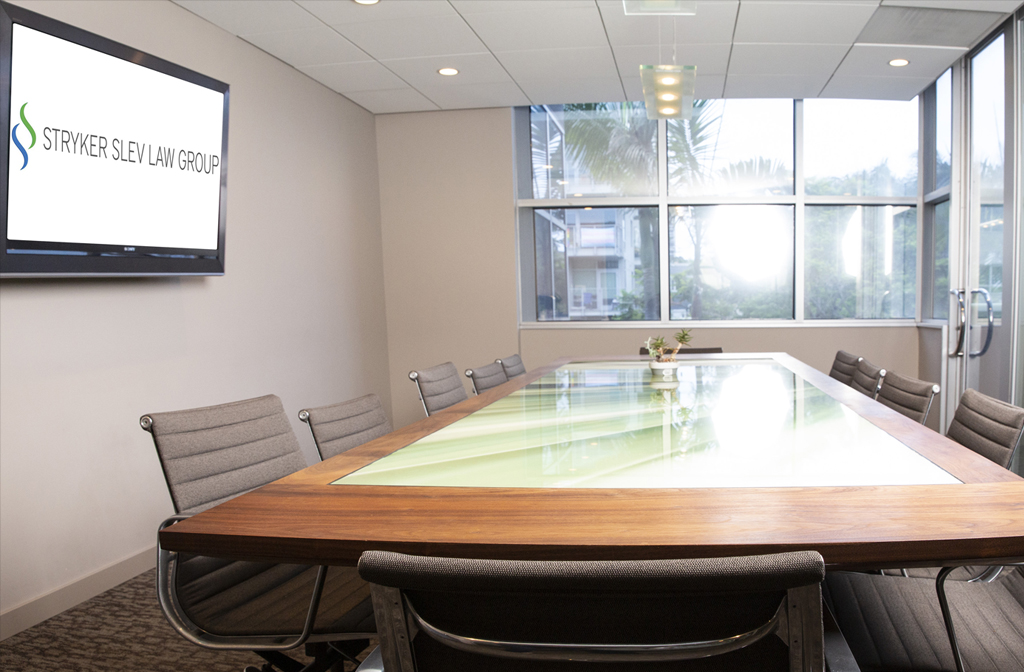 At Stryker Slev Law Group, our lawyers highly focus on commercial real estate, business transaction and litigation law. Doing so allows us to be extremely efficient and effective in serving our clients' needs. Our law office is located in San Diego, and we serve clients in California, Arizona, Nevada, the District of Columbia and Colorado.
We don't shy away from challenging and complex matters. We relish in devising creative and beneficial ways to solve them!
We don't pass off relationships to junior-level associates. We are your go-to team.
We aren't a "one and done" shop, but instead, strive to be a long-standing partner to our clients.
We pride ourselves on communicating regularly with our clients, advising them on relevant strategic courses of action and informing them of the progress every step of the way.
We enjoy being a trusted business advisor by continually looking for ways to introduce our clients and partners to each other to exchange commerce.
We check our egos at the door, putting our clients, partners and team members first.