Successfully represented a condominium owner in San Diego against their homeowners' association (HOA) and their negligent contractor. The HOA had hired a roofing contractor whose negligence caused significant property damage to our client's condo. We settled the case for over $300k.
Represented the owner of a flipped home in San Diego in a lawsuit against their remodeling contractor for construction defects. We were able to reach a settlement of over $200k.
Represented the owner of a new home in Coronado against both the siding manufacturer and installer. The settlement included a cash payment and a replacement product due to a product/material failure caused by the manufacturer $1.8M.
_
San Diego Real Estate and Construction Lawyers
_
_
San Diego Construction Defect and Commercial Real Estate Attorneys
_
At Stryker Slev Law Group, we are passionate about protecting the interests of our clients, who include business owners, commercial property owners and investors, as well as design teams, builders and developers. We provide skillful legal and business counsel, combined with superior litigation support to achieve your goals while keeping an eye on your bottom line.
Our main law office is in San Diego, and our lawyers represent clients in California, Arizona, Nevada, the District of Columbia, Colorado and Texas.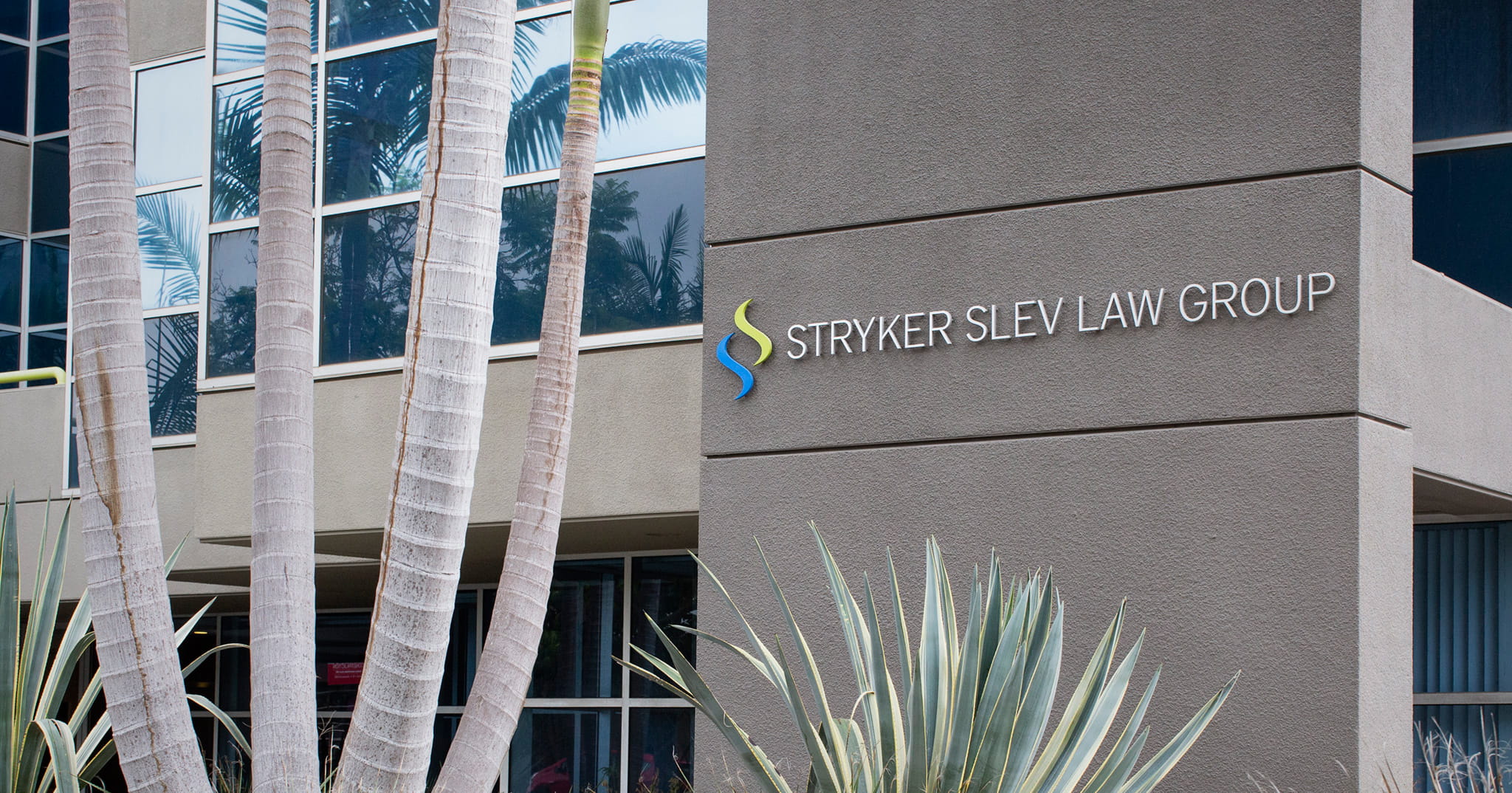 We specialize in the areas of commercial real estate and business transactions and civil litigation, which enables us to operate with exceptional efficiency and effectiveness in these fields.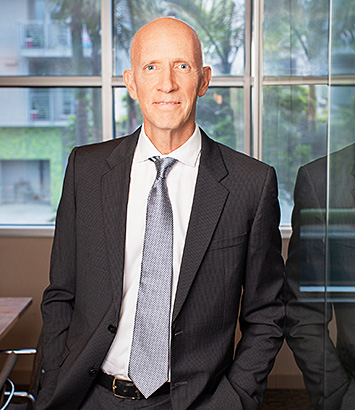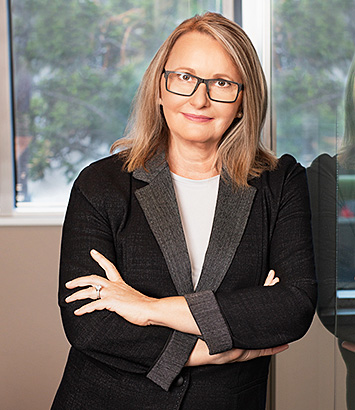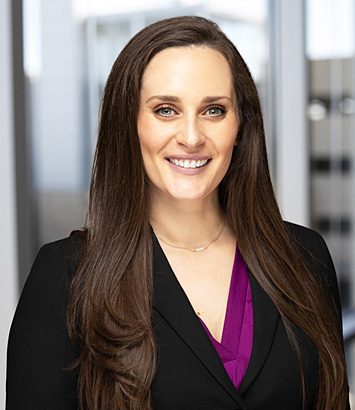 CASSANDRA E. BARGER Attorney

To Speak To An Attorney At Our Firm
For more information or to schedule a consultation with an attorney at our firm, call 866-531-5705 or complete our simple contact form.
Jan Percival
What could be more important that having an attorney you trust? In the case of Stryker Slev, I've got two of them, available to advise me on my most challenging and complex real estate matters. Most recently, Stryker Slev helped me unwind a complex lease situation and then walked me through the myriad of issues involved in a ground-up development project in the beach area. What I value most in all of my business dealings and relationships is integrity. Monica Slev and Dennis Stryker are gold standard.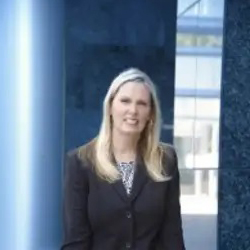 Top Reasons to Hire a Commercial Construction Lawyer in San Diego
_
Anyone embarking on a commercial construction project in San Diego and the surrounding area needs to be aware of the legal ins and outs that come with the territory. Below are some reasons why it's a good idea to engage with an experienced commercial construction lawyer, well before the first shovel hits the ground. Stryker Slev Law Group has been around long enough to know the potential pitfalls and stumbling blocks to a successful commercial construction project.
Problem Solvers on Your Commercial Construction Project
Problem Solvers on Your Commercial Construction Project
When embarking upon your important, large-scale project, think of your commercial construction lawyer as your problem solver.  A firm that thinks proactively, creatively, and has the experience, such as Stryker Slev Law Group, can be your go-to resource when potential legal issues of any type arise. Most importantly, they can also be there to ensure that issues are identified and addressed before they become out-of-control problems.
We've become a trusted resource in the San Diego area for just these reasons.  Our track record with large commercial construction clients speaks for itself – and, we would be glad to speak with you, regarding your important project.
Stryker Slev Law Group would be more than happy to discuss your legal needs for an upcoming commercial construction project.
Resources
Should an issue arise during, or even before your project commences, you'll need to have access to resources that cover all your bases.  These include statutes, codes, regulations, government agencies, and investigatory research resources.  A qualified commercial construction law firm will have these, and more, at their fingertips, so you can focus on getting your project completed, on time, and on budget.
Commercial Construction Litigation Happens
Commercial Construction Litigation Happens
It's simply part of the game. Disputes arise during the course of a commercial construction project, especially the larger ones. It only makes sense to engage with an experienced capable firm specializing in commercial construction law. Hopefully, you won't have to use them much. But you'll be very happy you had them on your side if issues come up.
The Wide Variety of Issues and Concerns Which Frequently Come Up
The Wide Variety of Issues and Concerns Which Frequently Come Up
The larger and more complex the project, the greater the possibility for disputes, from areas including:
Defects – in both construction and design
Structural defects
Changes in conditions
Breach of contract
Delays in construction
Withheld payments and liens
Stryker Slev Law Group gets involved in larger-scale commercial construction projects all the time. We've seen issues arise from these areas and more. Our clients know that having us on their side is one less headache to worry about over the course of their project.
Construction Law Can Get Complex
Construction Law Can Get Complex
Any time a dispute comes up, there will likely be several parties involved, including other law firms.  You'll need to have someone with a deep knowledge of construction law on your side. Consider that a dispute may involve:
Construction project owner
General Contractor
Subcontractors
Suppliers
Design Professionals
Project managers
Lenders
Not having a qualified lawyer on your side will be a distinct disadvantage.
What could be more important that having an attorney you trust? In the case of Stryker Slev, I've got two of
I retained Stryer Slev to represent my company in litigation involving a contract dispute, Monica Slev showed outstanding knowledge and expertise,
I was referred to Stryker Slev Law Group by another attorney. I had a contract dispute situation and I needed an
I am a homeowner who purchased a brand new modern industrial high loft 4 plus years ago that I was proud
_
Construction Disputes Lawyer San Diego
_
Construction disputes are a common occurrence in the construction industry. They can arise from a variety of sources, including:
Disagreements over the scope of work
Changes to the scope of work
Defective workmanship
Delays in construction
Cost overruns
Construction disputes can have a significant impact on both the parties involved and the project as a whole. They can lead to delays, cost overruns, and even project abandonment. In some cases, construction disputes can even lead to litigation.
There are a number of ways to resolve construction disputes. Some common methods include:
Negotiation
Mediation
Arbitration
Litigation
Negotiation is the most common method of resolving construction disputes. It is a voluntary process in which the parties involved try to reach a mutually agreeable solution. Mediation is a similar process, but it is facilitated by a neutral third party, known as a mediator. Arbitration is a more formal process in which the parties submit their dispute to a neutral arbitrator, who makes a binding decision. Litigation is the most formal process, and it is usually used as a last resort.
There are a number of benefits to hiring a construction disputes lawyer. A lawyer can help you:
Understand your rights and options
Negotiate a favorable settlement
Represent you in mediation or arbitration
Litigate your case in court
Ar Stryker Slev we can help you with the following cases:
Construction law
Construction litigation
Construction arbitration
Construction mediation
Construction dispute resolution
Construction claims
Construction
Construction delays
Construction cost overruns
Construction contracts
Construction bonds
Surety bonds
Lien waivers
Mechanic's liens
Stop notices
If you are involved in a construction dispute, it is important to speak with an experienced construction disputes lawyer as soon as possible. We can help you protect your rights and interests and get the best possible outcome for your case.
_
Put our more than 50 years of experience to work for you.
_